First level raw materials and highly optimized production processes!
RedBOND Composites has launched its own product range to suit each target market. Each product differs mainly in the aluminium thickness and is available in different finishes and dimensions according to the customer's needs.
New Generation RedBOND Advanced
After more than 2 years of research, development and innovation, RedBOND Composites is launching a new RedBOND Advanced panel, with unique digital printing features.
The new generation of RedBOND Advanced aluminium composite panels make digital prints vibrate and give a spectacular result both in traditional inks and in the new eco-friendly inks on the market.
IMPRESS by printing on RedBOND Advanced panels!
For further information contact your sales representative or info@redbondcomposites.com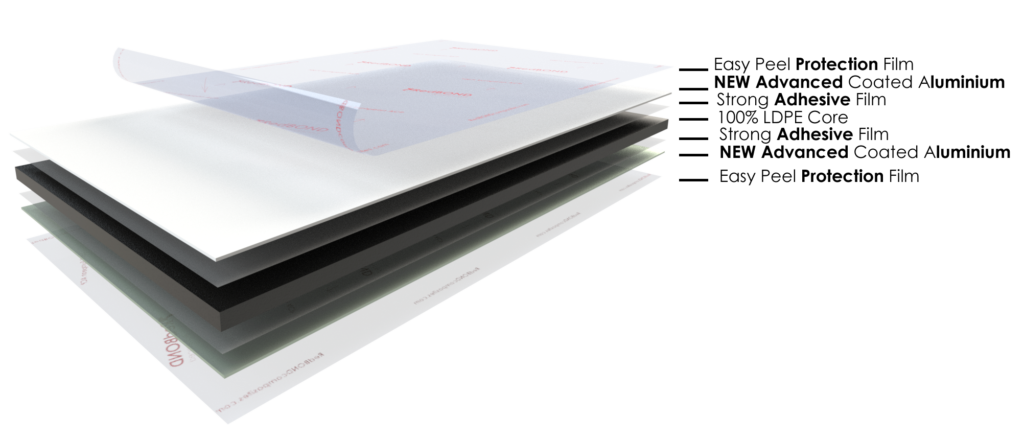 DIMENSIONS
At RedBOND we do not stock finished products.
The customer personalizes the product and it will be ready in less than two weeks! Since we work under order, the customer can choose:
Width (1000 / 1250 / 1500 o 2050mm) + Length (2000-7000mm) + Aluminium thickness (0.25 / 0.18 / 0.12 / 0.08mm) + Panel thickness (1,2 – 8mm) + Colour combination on top and bottom.
COLORS
STANDARD COLORS: At RedBOND we have selected a range of standard colors that cover almost all the needs of customers and trends in these times.
SPECIAL COLORS: If you have a specific color you want to order, we can do it too. Just send us the information and we will try to find your most optimized solution.

RedBOND Plus is a perfect panel for those projects that require an additional "plus". This panel is composite by two 0.25mm of aluminum sheets. RedBOND Plus has been specially designed for those projects in which a curved and folded panel is required: 
A "Plus" panel for applications such as:
Company labeling

Interior cladding

Vehicle interiors

Design of stores and shop windows, as well as interiors of shopping centers

Interior design of homes

3D corporate image
…among many others!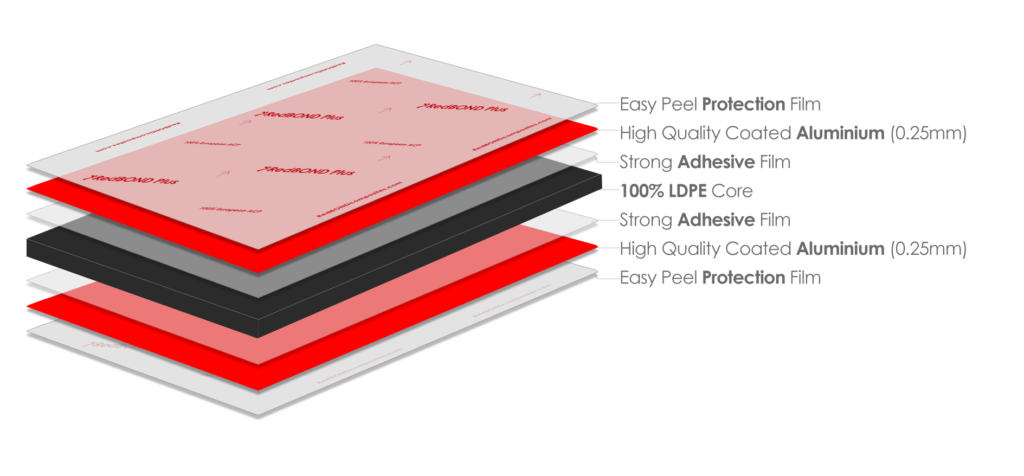 RedBOND is our most outstanding aluminum composite panel, thanks to the features offered by its optimized combination of resources used in its production, its thickness is 0.18mm each. RedBOND, presents an easy handling, very resistant and a high flatness.
A perfect panel for those applications such as:
Construction of fair stands

Company labeling

Interior cladding

Vehicle interiors

Design of stores and shop windows, as well as interiors of shopping centers

Interior design of homes

False ceilings
…Infinite possibilities!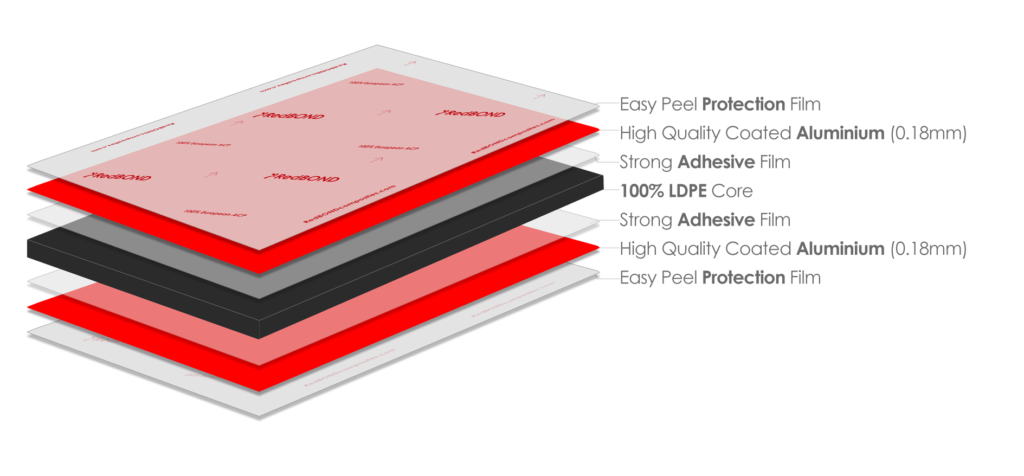 RedBOND Lite  is an aluminum composite panel, formed by two sheets of aluminum 0.12mm thickness each. It is a highly light and resistant panel.
  A suitable panel for those applications such as:
Decorative pictures printing

Elaboration of unique sculptures

Construction of decorative materials for points of sale

Signs that require extraordinary lightness and stiffness

Works auctions

Photomontages

Exhibitors for fairs

Screen printing
…And much more!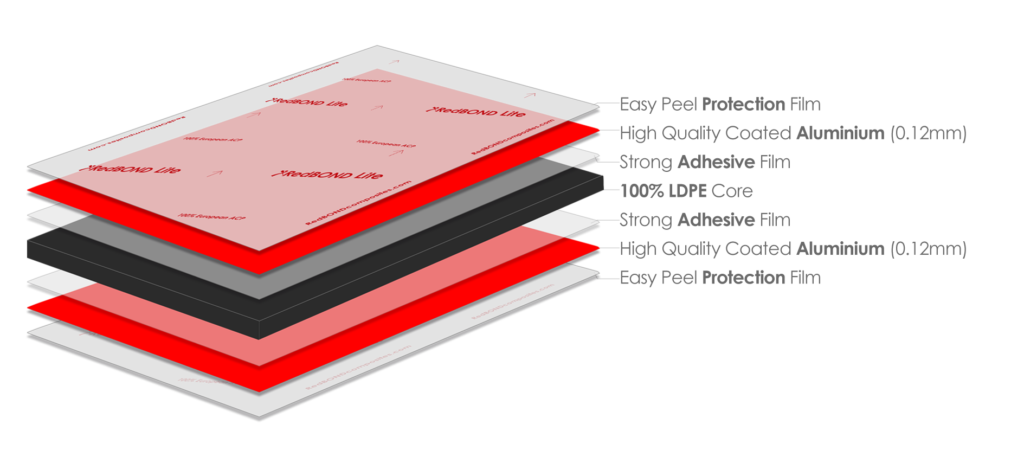 RedBOND has developed a revolutionary new product, unique in Europe, under the name RedBOND UltraLite, specially designed for flat digital printing applications. With a special coating, RedBOND Ultra Lite panels obtain incredible results in terms of ink adhesion.
 RedBOND UltraLite consists of two 0.08mm thick aluminum sheets and is available in panel thicknesses of 2 and 3mm.
RedBOND is the only European manufacturer capable of manufacturing this type of material, thanks to cutting-edge technology in the manufacture of composite panels.
If you need an economical panel that offers incredible printing results, RedBOND UltraLite is your product!